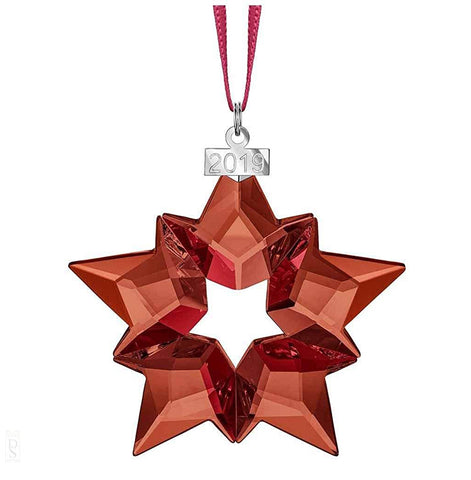 Swarovski Crystal Christmas Large STAR Ornament 2019, Red -5476021
Swarovski
Red Crystal
Christmas Ornament
2019 Christmas
Large STAR Ornament
#5476021
Size: 2 7/8 x 2 3/4 x 1/4 inches
Designer: Elke Huber
New in original box
Inspired by the color of holly berries and Santa's Christmas suit, this is a vibrant red version of our much-loved Annual Edition Ornament. Only available this year, it shows '2019' on a polished metal tag. The star-shaped design has been beautifully crafted with 90 facets in a magma color, accented with our Satin effect for an extra touch of glamour and warmth. Hanging on a red satin ribbon and delivered in a unique triangular box, it will add an eye-catching accent to a tree, window, or table. Ideal for gifting. Decoration object. Not a toy. Not suitable for children under 15.